The tidal demonstrator Oceanquest has been immersed during more than 2 years off the coast of Paimpol-Brehat in order to operate many tests in real conditions. Relive through this film the best moments of this ambitious project.
Tidal power is having a step forward in France and in Europe! Soon, tidal flows will provide us a decarbonised and 100% predictable power.  
Read more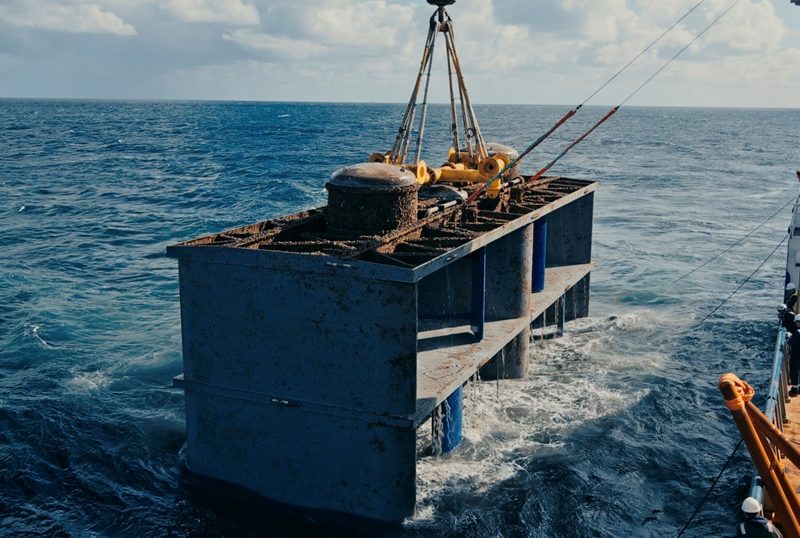 The turbine and its foundation has been recovered by Hydroquest on end-September 2021, 29 months of successful tests in real conditions.
Read more